Coconut Flour – Coconut flour and Banana Pancakes recipe
2019-10-28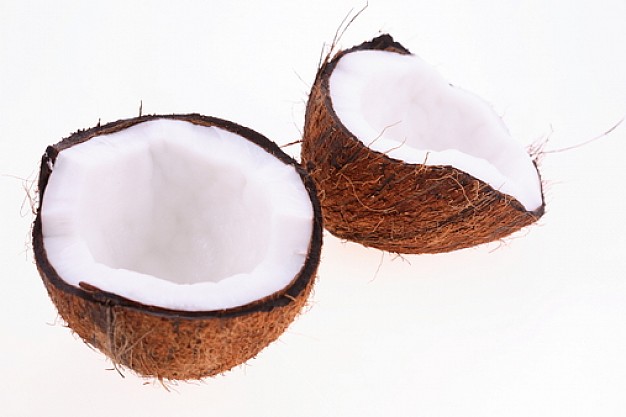 Yield:

1-2

Servings:

8

Prep Time:

15m

Cook Time:

60m

Ready In:

5m
Average Member Rating
(0 / 5)
0 People rated this recipe
Related Recipes:
Nutritional Info
This information is per serving.
Protein

6.60g

Dietary fibre

2.00g
The properties of coconut flour are so different from wheat flour that it is impossible to use as a wheat flour substitute. Researchers found they were able to use it with standard recipes by replacing 20 percent or less of the wheat flour with coconut flour,
but if much more than 20 percent is used in any recipe, the result will be a complete baking disaster.
Coconut flour is a good idea, but impractical as a wheat substitute using standard wheat recipes.
Coconut flour has several desirable characteristics that make it a promising bakery product with a good source of a variety of nutrients, including protein and contains about 10 to 12 percent protein, which is the same as whole wheat flour.
It is also an excellent source of dietary fibre, coconut flour has nearly five times as much fibre as whole wheat flour and more than twice as much as wheat bran.
Another benefit of coconut flour is its mild taste. You think that it might taste like coconut, but it doesn't, it is nearly tasteless.
It takes on the flavour of the other ingredients used in the recipe such as lemon, strawberry, or chocolate, but if you want the coconut taste you can add shredded coconut or coconut flavouring just as you would with wheat flour.
The primary benefit of coconut flour is it's complete absence of gluten.
When I learned about the existence of coconut flour I immediately felt sure this would alleviate some of the allergies that wheat products made me feel, and the sensitivity to gluten overdosing in most products can't be good for anybodies health condition,
and I love to have an alternative to wheat flour. Changing things up a little.
But where are the recipes available… No one really knows how to use coconut flour effectively. I could replace a small portion of wheat flour in recipes, but that doesn't help with allergies to wheat, it's hard to avoid all wheat and gluten nowadays as it's everywhere in everything. I don't think this is a balanced diet and should somehow be avoided so as to not overdose on wheat.
I started out by taking standard wheat recipes and adjusting the ingredients and substituting coconut flour for the wheat, and found the coconut flour is a delicious low carb, gluten free alternative to wheat, high in fibre, it's naturally low in digestible carbohydrate, and low carb,…. and low sugar version recipes work well, and I didn't feel cramps in my stomach after eating baked goods. 

Coconut flour was not packaged and sold to every food store when I started looking around for it, but now virtually every health food store stocks it, 
which is great news for all gluten intolerant foodies or celiacs as it's use to make a variety of gluten free and low carb recipes.
Coconut flour recipes are so simple, you simply combine the ingredients – generally coconut flour, eggs, and oil in a bowl, mix and bake, no kneading, rising, or special treatment and no need to add multiple flours, dough conditioners, gums, and other ingredients making baking more natural than ever, and so easy to bake gluten free goods using coconut flour other than wheat flours.
See for yourself, coconut flour, enjoy!
Ingredients
3 eggs
1/2 cup mashed or chopped banana
1/4 teaspoon vanilla extract
1/2 tablespoon ground cinnamon
2 tablespoons honey
2 tablespoons coconut flour
coconut oil
Add optional – dried blueberries, walnuts, or coconut flakes.
Method
Step 1
Let rest for about 5 minutes, allows the coconut flour to thicken the batter.
Step 2
Pour batter onto pan or griddle, first side about 4-6 minutes depending on griddle heat, bubbles appear,
Step 3
It's time to flip when pancakes start to look matte and no longer looks like raw batter. At this point they are ready to be flipped, about another 2 minutes or so, done.